Frequently Asked Questions
How does our Internet Service work?
Our Internet Service uses fixed Wireless broadband technology to deliver the same high speeds and service of traditional broadband providers but delivered wirelessly as opposed to through hanging or buried cables. Typically a small antenna is placed on your home or office that receives a direct signal from one of our towers nearby. Unlike technology used for cellular data, the wireless connection from your home "end point" and our tower allows for fast reliable service via a fixed microwave wireless connection. This prevents the interrupted data experienced by cell phone users that often happens as signals bounce from one tower to another.
How are we different from Satellite Internet?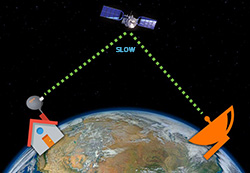 Satellite technology has similar "reach" to our Internet service however it suffers from data lags called "latency" as the signals literally travel to outerspace and back. There are also solar storms, meteor showers, and space debris which all cause these satellites to stop working or just fall from the sky. Even the new "low-earth satellites" are subject to fall from the sky as part of their design after a short 2-year lifespan. Data usage caps and overage charges are also common so costs tend to be MUCH higher than our Internet service which comes with UNLIMITED data.
How are we different from Cable?
Traditional cable broadband service via your TV provider is only available if the provider has already dug trenches and buried wires to your home or business. And for most, cable broadband also means you are pressured into purchasing a contract "bundle" of phone and TV services to get their best prices.
Availability of cable broadband has no bearing on whether you can get Wireless Internet access. Once a tower is broadcasting, Wireless Internet is available to just about everyone for miles in every direction. We provide competitive speeds and excellent customer service, often at lower prices. Plus, the added value of never having to deal with "big cable" again.
How are we different from DSL?
DSL internet service requires a phone line connected to your house and the monthly fees that go along with it. We do not require a phone line, so that extra cost is eliminated! DSL's quality of service is affected by your location's distance from the service provider's hub and how many other customers are on at the same time.
We offer consistent speeds throughout the day and night and service doesn't degrade from one house to the next. Availability of DSL has no bearing on whether you can get Internet access from us.
Why is our Internet service better than the other providers?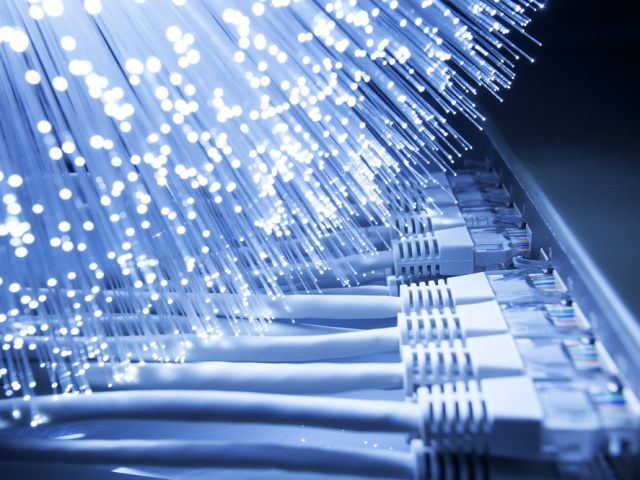 Northern Nevada High Speed Internet is an excellent alternative to satellite and other providers for several reasons: We deliver to your home or office what we refer to as Wireless Fiber Internet - bringing the benefits of fiber Internet connectivity to rural areas where traditional broadband infrastructure has not been laid and customers are stuck with nothing or slow AND expensive satellite or other throttled and data-capped services. We do NOT throttle or cap or charge extra for your data usage. Also we have VERY low-latency rates so our high-speed Internet service works great for gaming, stock trading, video conferencing, and VoIP phone calls where quick response times are vital. And to top it all off, we are the MOST reliable Internet provider you will find!
How reliable is our Internet service?
Our Internet service has a current network reliability rating of 99.998% overall uptime over the past 12 months. Our network reliability is better than any other Internet provider you will find and we keep improving our reliability rating all the time! We work very hard on keeping our network running and online 24/7. We have a sophisticated monitoring system with multiple layers of alerts which tells us about failed equipment and power outages so we can respond quickly to keep things running smoothly. We have battery backup systems in place at ALL of our repeater and tower locations that get us through most power outages and we have bigger and longer-lasting backup power systems and generators at our most critical towers - to keep your Internet connection up and running, all the time, and when you need it most.
Will my service be affected by weather?
Certain Wireless technologies (such as satellite or cellular, for example) can be affected by weather, however the technology and frequencies we use allow us to reduce and mostly eliminate what is known as "rain fade."
Are there any data usage charges or is the service throttled at all?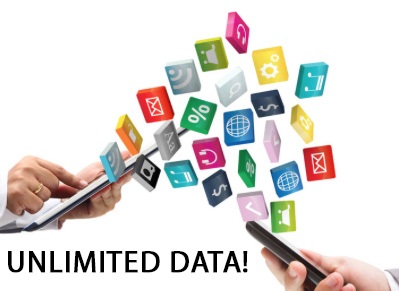 We charge a flat monthly fee with UNLIMITED data usage for our Internet service. We do not charge for data usage at all and we do not throttle your speed at any point. Unlike cell carriers or satellite Internet service providers, with Northern Nevada High Speed Internet - you get UNLIMITED data, at your FULL speed, ALL the time!
Can I upgrade my Internet service if I need to?
Yes! You can upgrade your service at any time. You will just pay the difference between your current plan and your new plan on the month when you upgrade. There are no extra fees involved in upgrading. To upgrade your Internet service, please use the form on our Contact page and select "Upgrade" and be sure to select your new speed plan.
What is our Internet Service Coverage Area?
Our high-speed Internet Service is available in the Topaz Ranch Estates (TRE) and surrounding areas, the Holbrook Junction and Holbrook Highlands areas, Double Spring and Leviathan Mine Road areas, Topaz Lake, Antelope Valley, Smith, Wellington, Smith Valley and surrounding areas of Douglas and Lyon Counties. In order to get Internet service from us, you must have line-of-sight (with no obstructions) from your location to one of our repeaters or towers. See the map below for our current coverage areas (shown in green). Click on map for larger view.
What are our Billing and Payment Terms?
Internet Service is provided on a month-to-month basis from the 1st to the end of each month with payment due for the currently billed month on or before the 10th of each month. Please refer to our current Internet Service Agreement and Terms of Service. Payments can be made by cash, check or by credit card: Visa, MasterCard, American Express or Discover. Payments may be mailed or dropped off in the payment drop slot located at our office. Customers may also setup AutoPay of monthly service fees charged to a debit or credit card. Please see our payment page for more information.
What equipment is required for our Internet Service?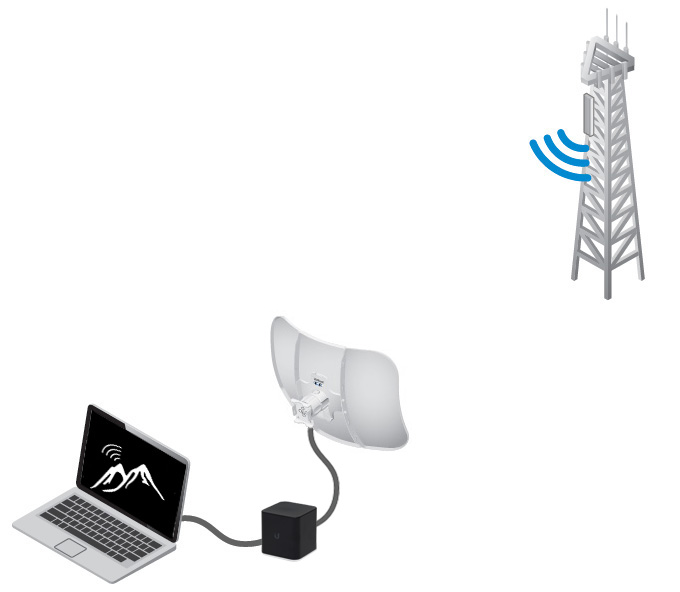 We provide and install a small dish-type antenna outside your home or office location which is connected via Ethernet cabling and powered by a PoE (Power over Ethernet) injector located inside which in turn has a standard Ethernet connection to plug your router into. You can plug your computer directly into the connection however we require you to connect a wireless router so that 1) you can use your connection with more than one device 2) you can have Wi-Fi within your home for your portable and media devices and 3) you have firewall protection and isolation for all of your home and office network devices. You will need to use your own router. See our router recommendations below. We also require all equipment to be plugged into a new surge protector due to the highly volatile electrical service in our area.
Which Wi-Fi routers do you recommend?
We recommend Vilo 6 Mesh Wi-Fi Routers and the Linksys Velop Mesh Wi-Fi Routers. These mesh router systems provide whole-home Wi-Fi for a strong signal in every corner of your house to support all of your devices!
How do I ensure my home network is secure?
While we have deployed several different security protocols, the most vulnerable point of a connection is the end customer's Wi-Fi network. Keeping your home network secure is key to making sure your connection stays clean.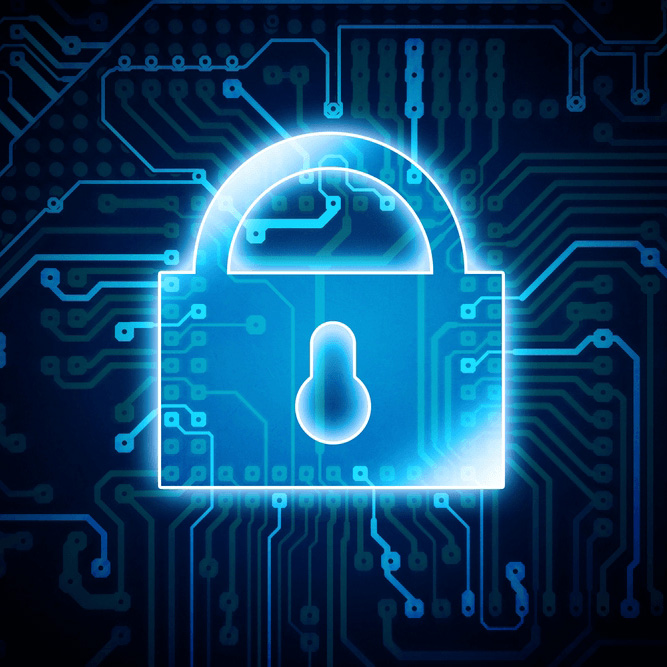 A few things to remember:
Always encrypt your network. A Wi-Fi network without a password is like a home without a door, you are just asking for unwanted guests.
Use a strong password. Avoid your name, your dog's name, your phone number etc. If your neighbors could guess it, it's not secure. Always combine letters, numbers, characters and upper/lower cases.
Use WPA2 or higher encryption on your wireless password. Never use the old WEP or WPA encryption methods.
Check out this handy guide from CNET for more information. If you need help with any of these things we can definitely assist you!
Which antivirus software do you recommend to keep my computer systems protected?
We recommend ESET Antivirus! We have been using it for over 20 years and have seen it in action countless times protecting even the most determined viruses!
for Windows, Mac and Linux
How do I watch local TV channels over the Internet?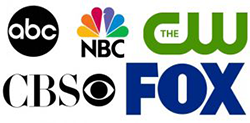 There are several options (and more arriving all the time) to watch local TV channels and movies over the Internet. We are an Internet service provider and not a TV provider, so you will need to find a service that streams the TV, news and/or movie channels that you want. We recommend that you get a Roku device to plug into the HDMI port of your TV for the best streaming options. Pluto TV is just one of the many great options for free access to many TV channels, news and movies.
What speed do I need to watch TV and movies on streaming services such as Netflix or Amazon Prime or Hulu or Vudu?
Most streaming services work best with 5 Mbps or more. Most live sports streaming requires 10 Mbps or more. Follow the links below for the Internet speed recommendations from each of these video streaming services:
Netflix Internet Connection Speed Recommendations
Amazon Prime System Requirements
Sling TV Internet Speed Recommendations
YouTube TV Streaming Requirements
Can I do Zoom Meetings using your Internet service?
Yes of course! Everyone is using Zoom Meetings these days due to working from home or home schooling. Zoom Meetings work great on our Internet service. Check out the bandwidth requirements for doing Zoom Meetings to help you select an appropriate speed plan.
Can I make phone calls using your Internet service?
Yes you can, using one of the many available VoIP (Voice over IP) services! Using VoIP you can have a much less expensive alternative to a traditional landline phone service. With VoIP, your phone calls go over the Internet. You will need to choose a VoIP service provider. Check out this home VoIP provider guide to help you choose. Oooma is a great choice for most homes.
How do I figure out which speed plan I should get?
Check out this guide to determine what Internet speed you should choose.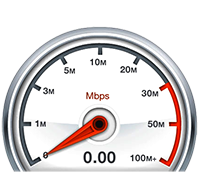 How do I check my Internet connection speed?
We have an Internet speed tester right here on our website as well as links to some other speed test sites. Visit our Speed Test page to check your connection now.
---
Northern Nevada High Speed INTERNET (NNVHS)